What makes us choose low cost flour mills?
For those who intend to set up a small flour milling business, or want to run a flour mill at home or medium milling business. The low cost flour mills can meet all your requirements. With the low cost flour milling machinery and grinding machine and other flour mill equipment. You can mill wheat, maize, rice and other grains easily and effectively at home.
Low cost doesn't means low efficient
There is an mode of fixed thinking that cheap goods are always not good. In fact, it is not right to say so. The cost of flour mill is low doesn't means the quality of the mill and the capacity of the mill is not good. Instead it is a opportunity to get what you need. Before purchasing the flour mills, please make sure that the machine can meet all technological require. Follow the instruction to make sure the machine can perform well.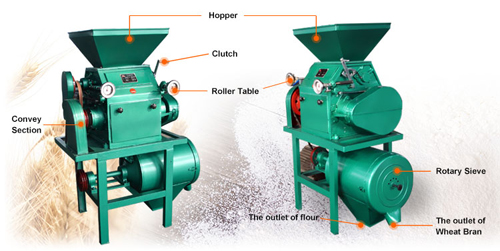 Does a cheap flour mill has a low capacity?
The capacity of a flour mill has no relationship with the price of the machine. Different type of flour mill has different capacity, there are single flour mill, medium flour mill, large flour mill and complete set of flour mills. The capacity is depend on you needs and then choose the proper machine. For example, if you want to mill flour at home, you may only need a small single flour mill.
Where can customers find the proper flour mills?
Running a flour mill business also needs pretty much investment. It is necessary to compare ma from different manufacturers. KEMC is a professional flour mill manufacturer that has dedicated in flour milling for many years, and we are experienced in flour mill. Our flour mills have been sold around the world, especially in developing countries and undeveloped countries. KEMC is worth trying.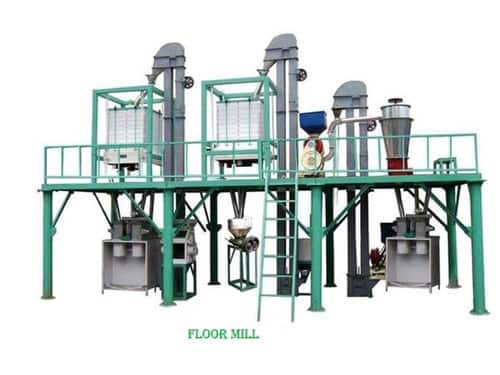 Benefits and advantages of choosing low cost flour mill
Cheap flour mils are the most suitable choice for most flour mill business runners, the small flour mill has a compact structure and beautiful appearance. Low cost flour mill also have low energy consumption and low noise, the machine is highly efficient.
long service life:
the quality of flour mill machinery is guaranteed, our flour mill machine doesn't need much maintenance and have a long service life.
Stable capacity:
when choosing a flour mill, you can ask their sales person because different types of flour mill has different capacity.
Good performance:
with low cost production machines you are assured of huge returns on your investment. Low cost production machines have a simple structure and are relatively easy to operate with high process performance.
Low investment:
as we know, single flour mill is cheap than complete set of flour mill. The investment is rather low. They are suitable for small grain and rural purposes as well as feed processing. They have a good structure, produce less noise have a good capacity and are convenient to use.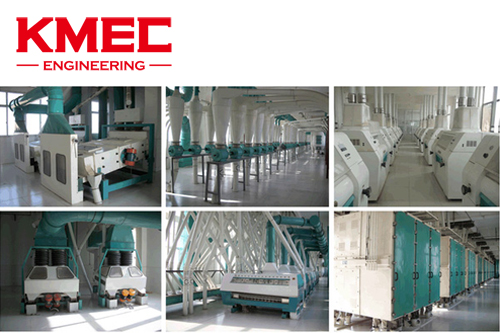 KEMC manufactures and experts flour milling equipment of single machines and flour production line, also storage silos for grain and flour. We provide all kinds of equipment for grain flour and semolina milling machine, raw materials are at a wide range, they can deal with wheat, maize, rice, cassava, sorghum, bean and other grains.We also provide evaluation and design according to our customers' needs. Turn-key flour milling plant is our features and pursuits.
We provide thought pre-sale, in sale and after-sale service. 24h online consulting service, customer field trip, evaluation and design of flour mill plant, experienced staff to guide and help with the flour mill plant installation.