Bran Finisher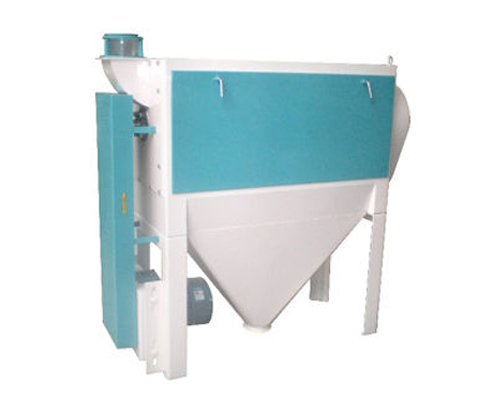 The bran finisher is used in cleaning process to separate the flour attached on the bran, improve the powder rate. It is a flour cleaning equipment that applied to grain flour such as millet, oats, buckwheat and so on.
Features of bran finisher
With a tilt board, it is helpful to separate the flour from the bran and improve the powder rate.
The wide overhaul door is advantageous to the maintenance of the bran finisher, easy to change the screen, convenient for worker to check the operation and take samples.
The rotor is calibrated with dynamic balance to run smoothly.
The prismatic screen can make the screen vibrate slightly when the material is in rotation, making the mesh easier and ensure the efficiency.
The bran finisher as a flour cleaning equipment is designed with high quality steel plate, CNC bending machine and CO2 protection welding equipment. Reduce maintenance times and maintenance costs.
| Model | Capacity (t/h) | Power(kw) | Diameter (mm) | Length (mm) | Weight(kg) | Dimension(mm) |
| --- | --- | --- | --- | --- | --- | --- |
| KFPDW30 | 0.9-1.1 | 2.2 | 300 | 800 | 360 | 1307*436*1568 |
| KFPDW30*2 | 1.8-2.2 | 2.2*2 | 300 | 800 | 720 | 1307*870*1568 |
| KFPDW45 | 1.3-1.6 | 5.5 | 450 | 1100 | 400 | 1707*586*1568 |
| KFPDW45*2 | 2.6-3.2 | 5.5*2 | 450 | 1100 | 800 | 1707*1172*1568 |