Packing Machine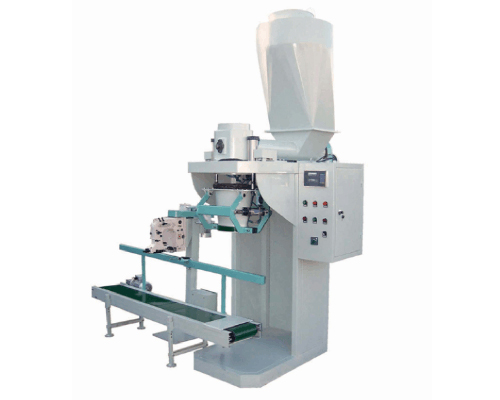 LCK type packing machine is a complete packing system that can both weight and pack. It is used for flour and other power packing.
Features of packing machine
The feed rate of the flour packing machine is uniform and free of surges. The working table is clean and free of leakage. Keep the workshop tidy.
Hopper free, this packing machine has no hopper to deliver flour, the bag itself is a container. It can overcome the buffer hopper problem and ensure the bagging speed.
Adopts LCD controller and automatic thread trimmer device, makes the operation easy and safe.
| Model | Weight (kg) | Speed (bag/h) | Power(kw) | Dimension(mm) |
| --- | --- | --- | --- | --- |
| LCK-5 | 1-5 | 300-500 | 3.5 | 960*970*2499 |
| LCK-10 | 2.5-10 | 300-500 | 3.5 | 800*935*2790 |
| LCK-25 | 20-25 | 200-400 | 3.5 | 800*1060*2790 |
| LCK-40 | 30-50 | >200 | 3.5 | 800*1160*3080 |